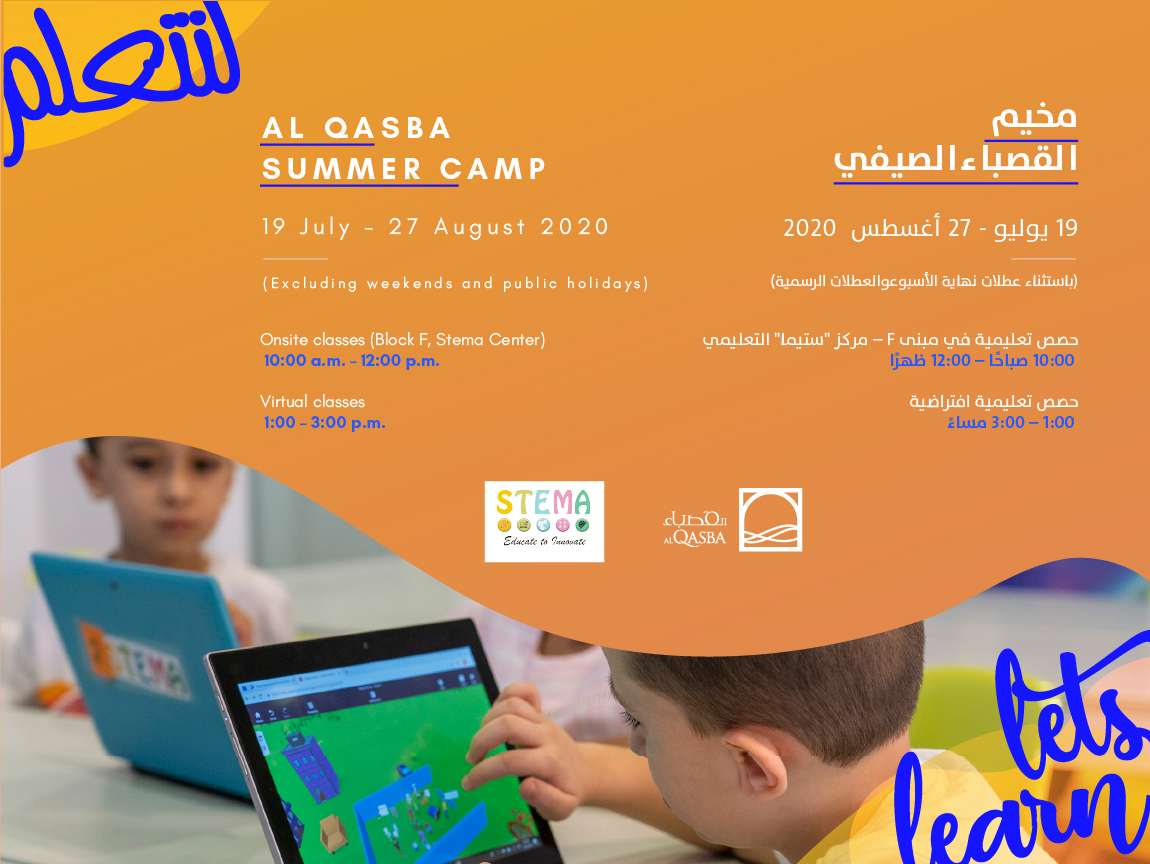 19 July – 27 August, 2020
Keep your kids happily busy this summer with Al Qasba Summer Camp! CLICK HERE TO REGESTER Al Qasba in collaboration with STEMA Training and Development Centre brings to you the Al Qasba Summer Camp, through an exciting experience where students and participants will be provided with STEMA education in a new paradigm shift of e ...
Read More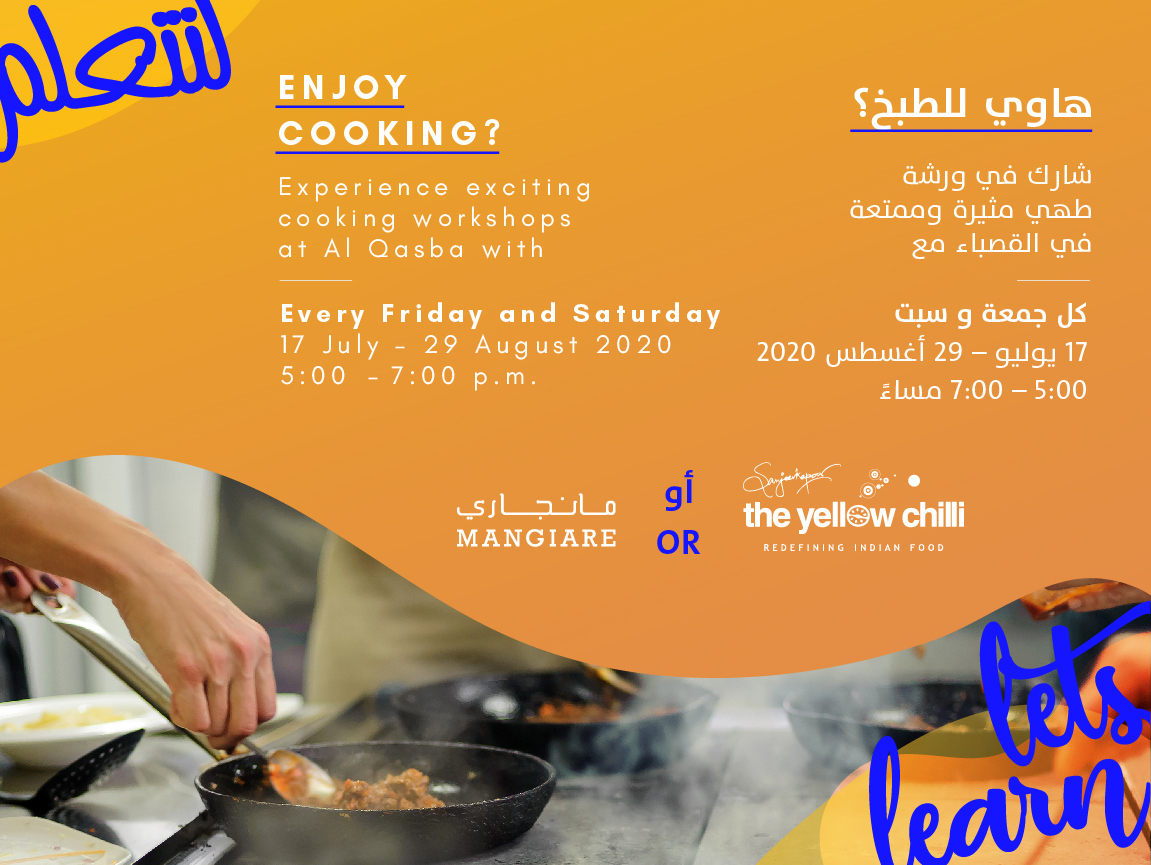 19 July – 27 August, 2020
Enjoy Cooking? this summer Al Qasba bring you an exciting cooking experience where you will get a hands on opportunity to get behind the counter at your favorite restaurant to create your own dish. Lear the art of artisanal pizza making at Mangiare and experience making Indian Summer street food at Yellow Chilli. Book your slot now, Every Frida ...
Read More